Tift's Young Company Registration is Now Open!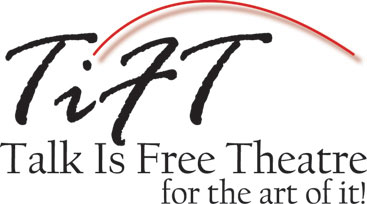 Do you know an enthusiastic young person with a talent to share? A unique story to tell?
Talk Is Free Theatre is thrilled to announce that registrations are now open for our Young Company, which is offered free of charge! This is an opportunity for individuals (12 - 20 years old) to discover their passion and realize their visions in a safe space.
This program is perfect for young people to experience the theatrical process under the mentorship of professionals with credits including Stratford Festival, Shaw Festival, Mirvish Productions and Television to name a few.

Click the image below for more information and how to apply.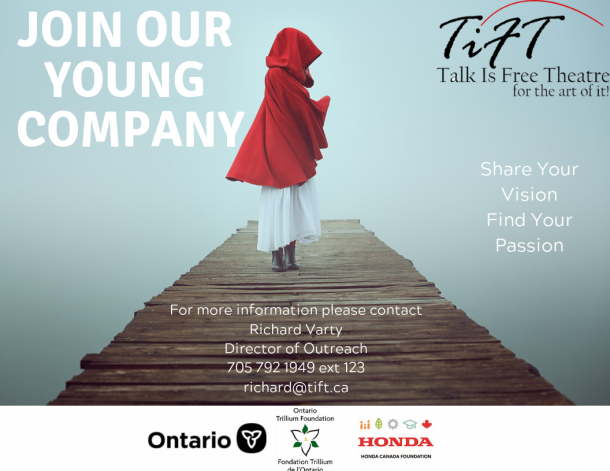 For more information, please contact:
Richard Varty - Director of Outreach
705 792 1949 x 123
For more information about the company and our 18th season, please visit www.tift.ca or call us at (705) 792-1949.